FEAST OF THE JUBILARIANS
JUBILARIANS 2023
Congratulations to the ordination jubilarians 2023
65 years of priesthood : Maurice Labbé and Patrice Picard
The celebration of the 2023 ordination jubilarians will take place on Friday, June 16 at a Eucharistic celebration (10:00 a.m.) followed by a banquet in honor of the jubilarians.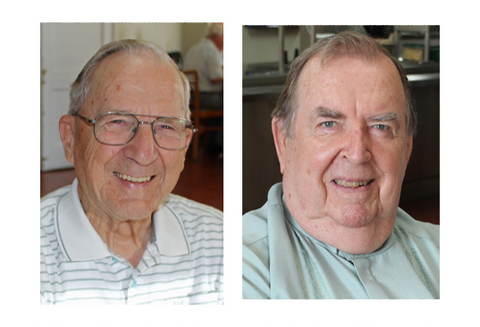 JUBILARIANS 2023
Congratulations to the ordination jubilarians 2023
25 years of episcopate : Mgr François Lapierre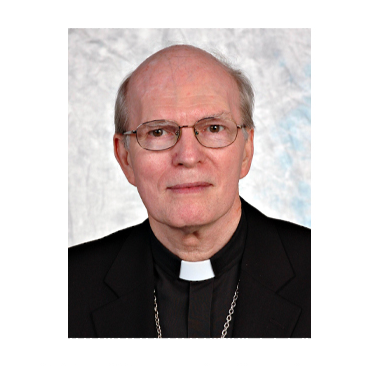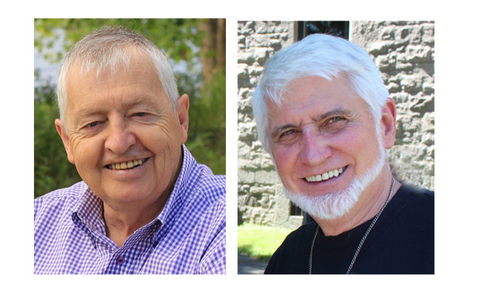 JUBILARIANS 2023
Congratulations to the ordination jubilarians 2023
50 years of priesthood : Jean Gaboury and Grégoire Vignola
JUBILARIANS 2022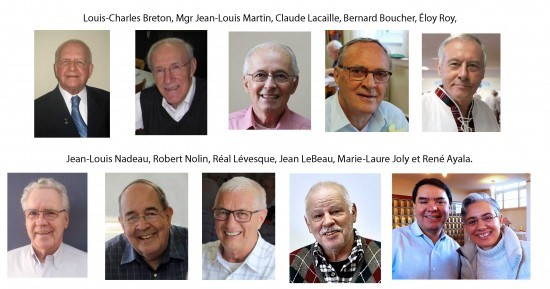 CONGRATULATIONS
TO OUR JUBILARIANS 2022
With hearts filled with gratitude we celebrate this year 2022 our jubilarians who celebrate their milestone years at the service of the gospel.
70 years of priesthood: Robert Bernier and François Brunelle.

65 years of priesthood : Louis-Charles Breton, Mgr Jean-Louis Martin.

60 years of priesthood : Claude Lacaille, Bernard Boucher, Éloy Roy, Jean-Louis Nadeau
and Robert Nolin.

50 years of priesthood : Réal Lévesque.
50 years of diaconate: Jean LeBeau.

25 years of marriage : Marie-Laure Joly and René Ayala.


Jubilarians 2019.

Homily by Raymond Desrochers, p.m.é. Laval, Friday June 21, 2019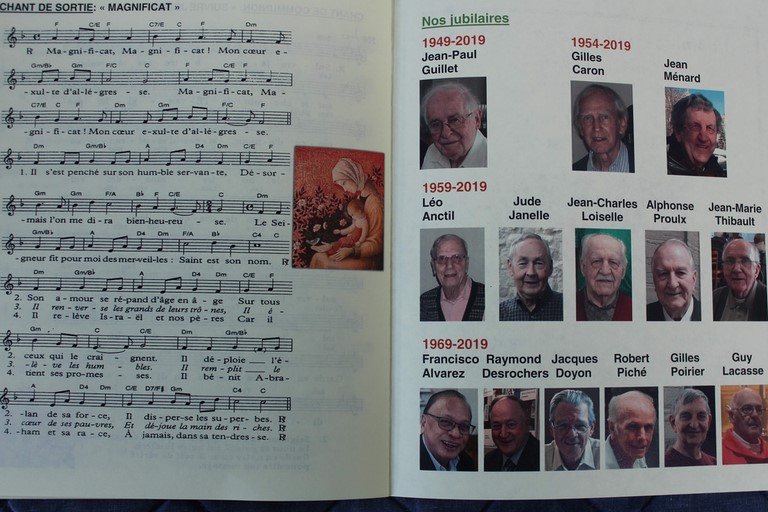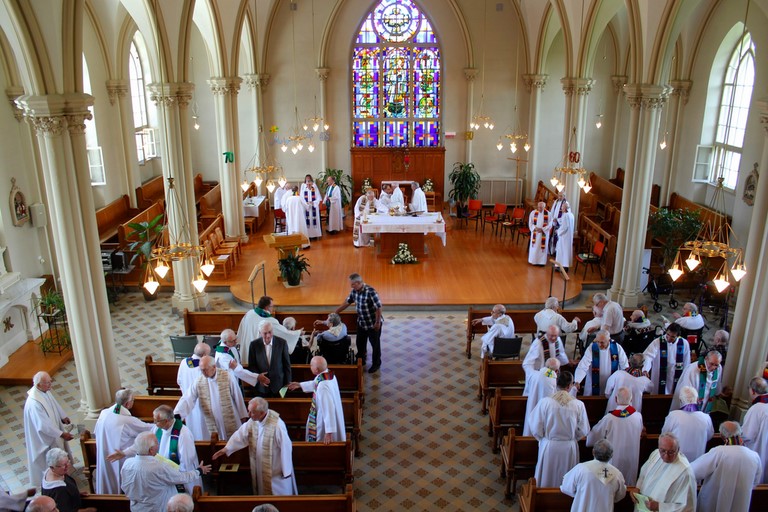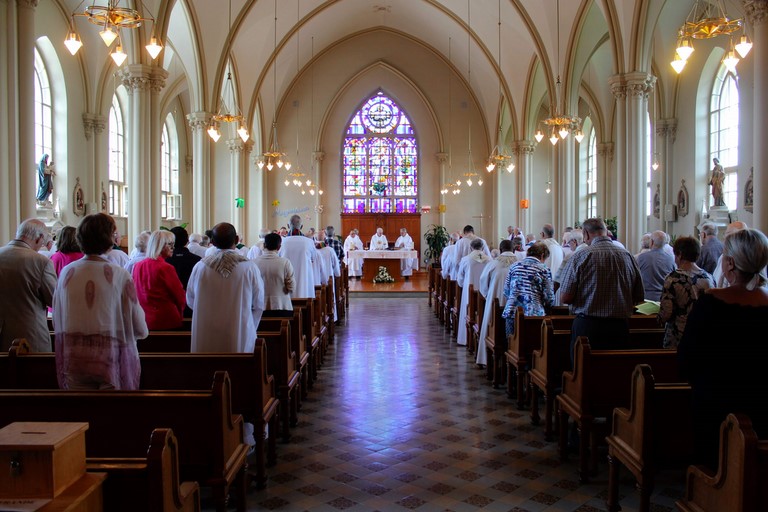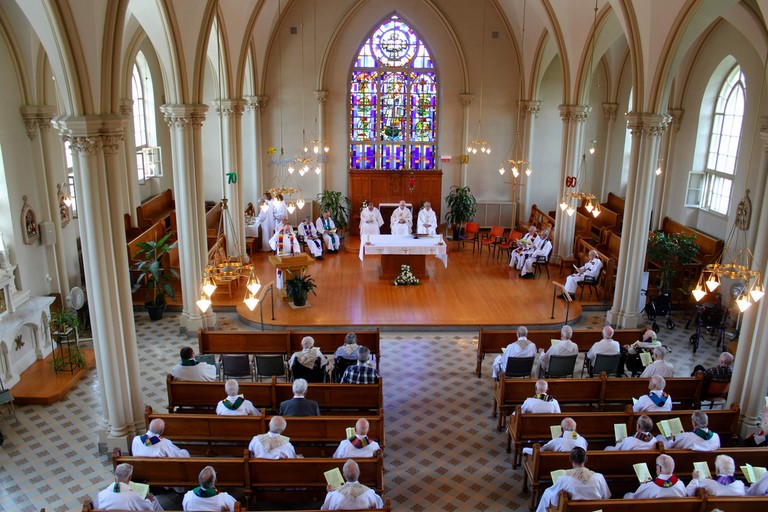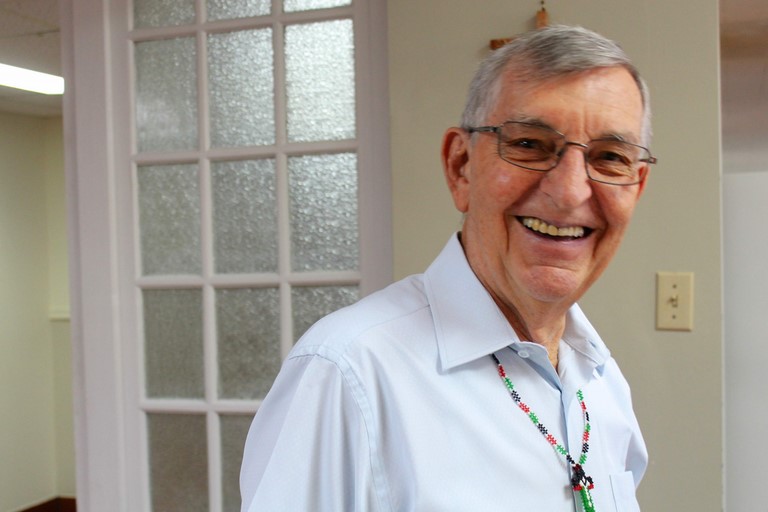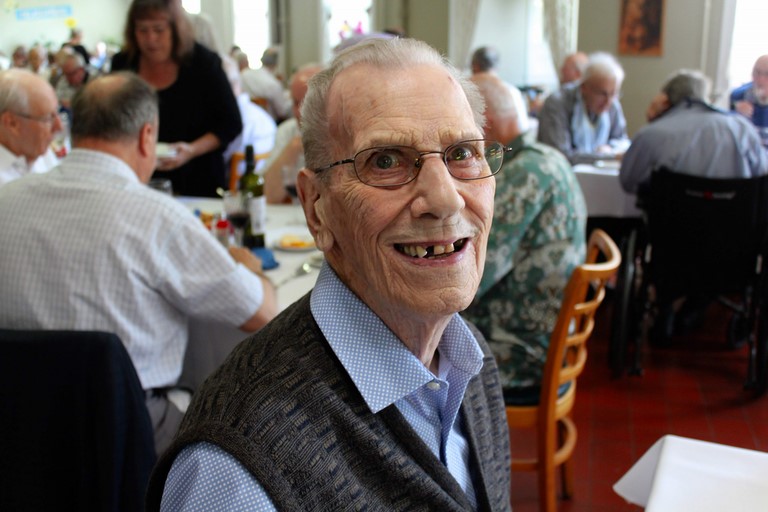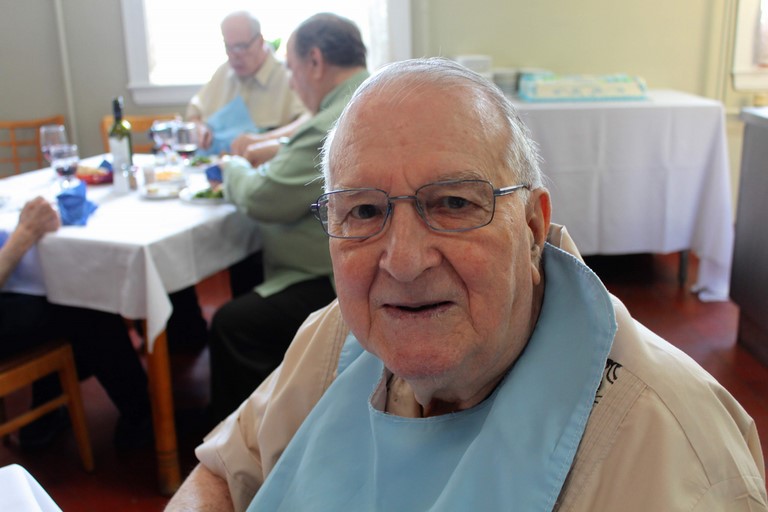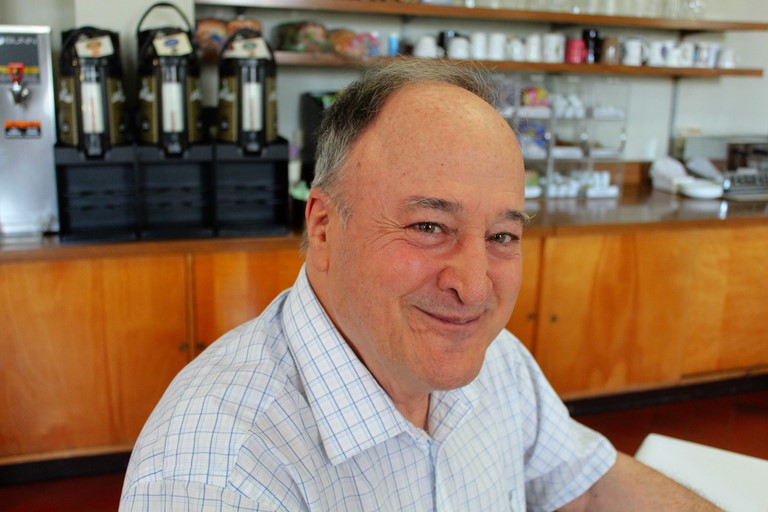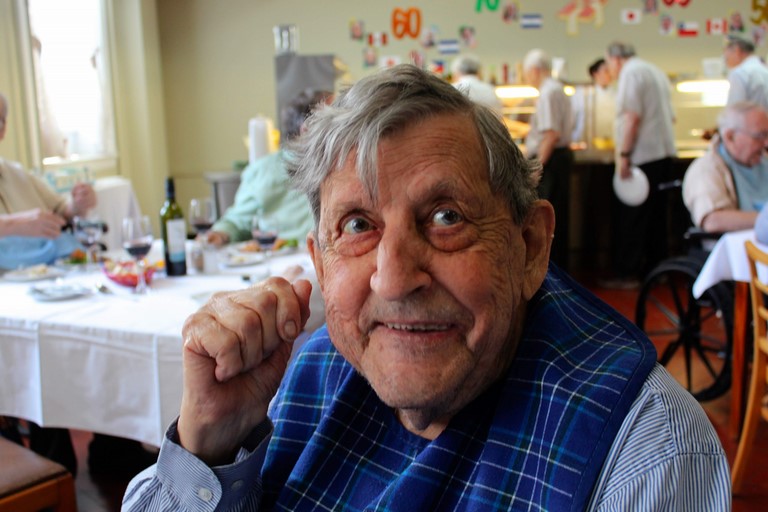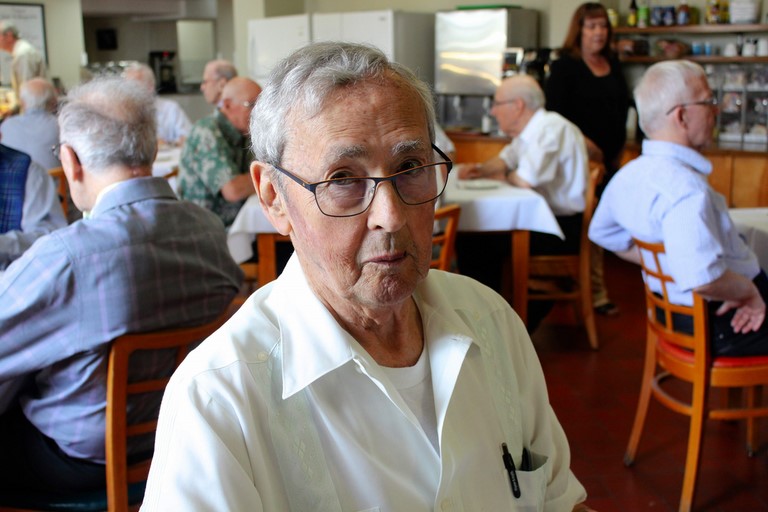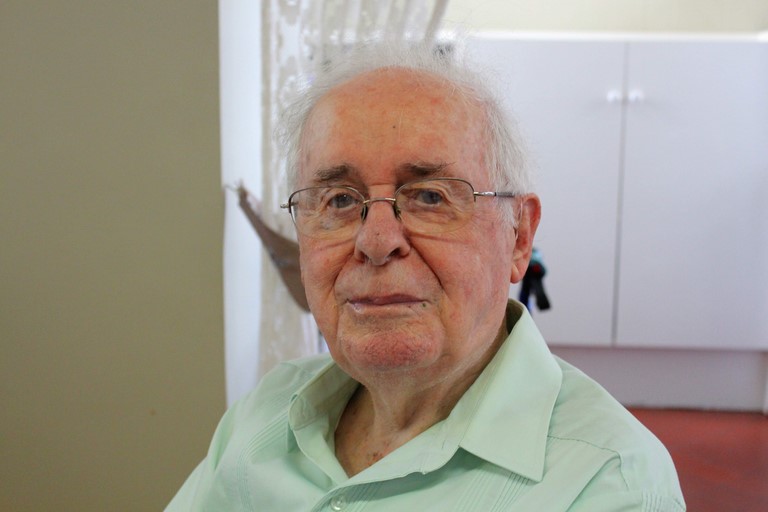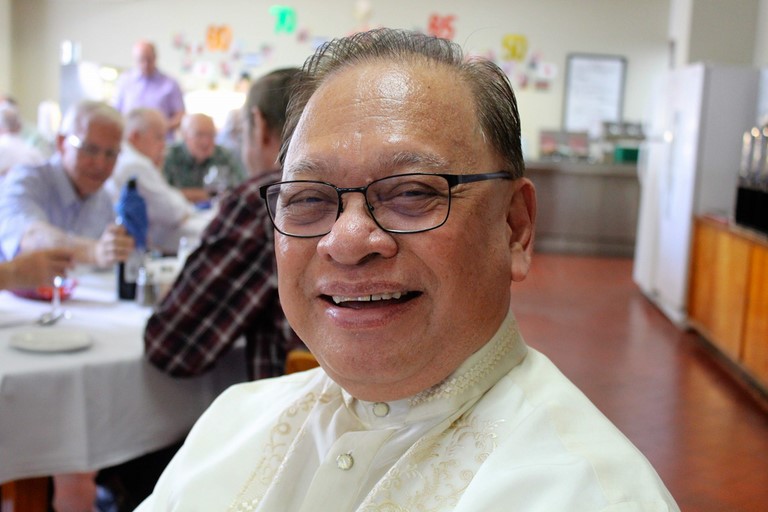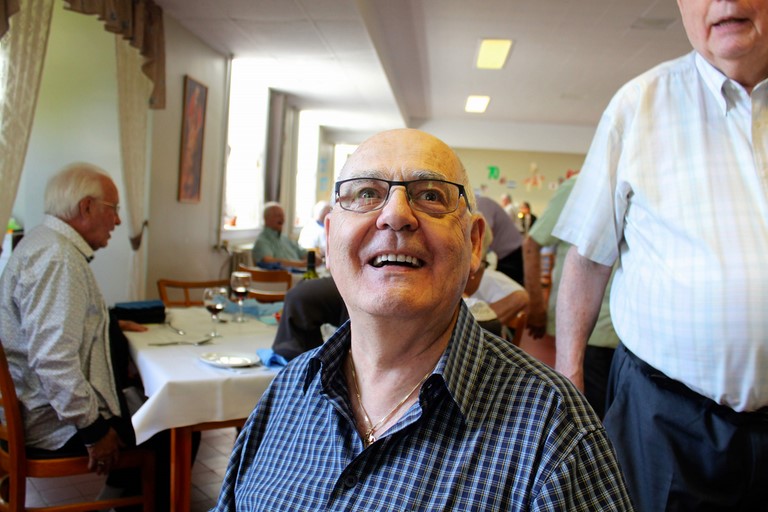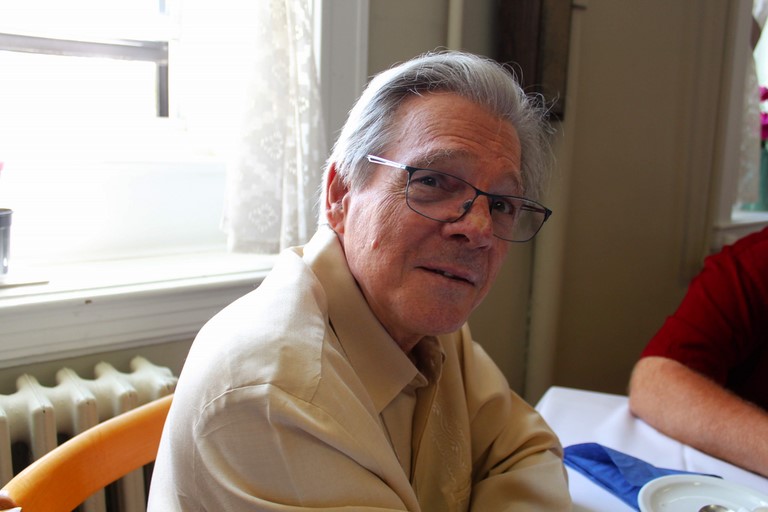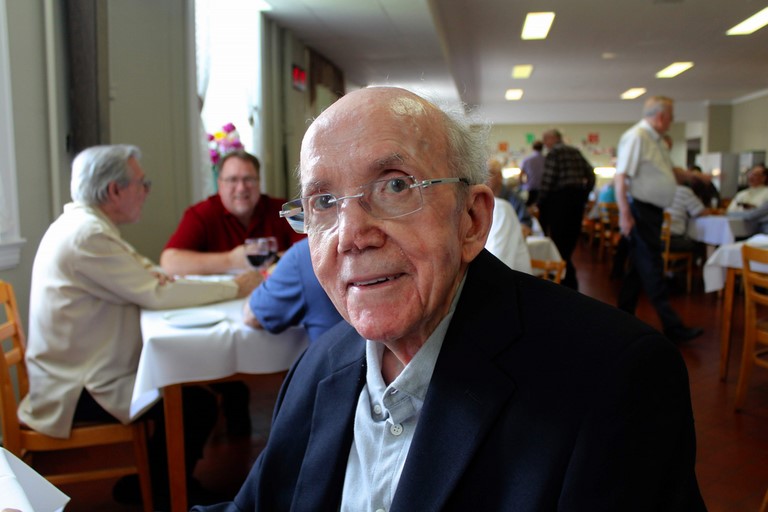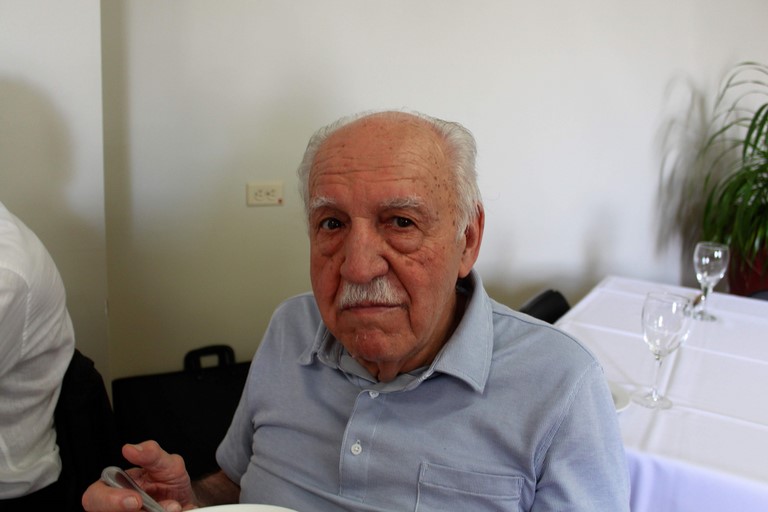 2nd Co 11, 18.21b-30
Matthew 6, 19-23
What richness present in what we have lived, we the jubilarians and also in yours, even though your name is not in the list of this year jubilarians.

As an illustration, I am painting a picture with the strokes of a brush, here and there, with some of the various colours gathered among the jubilarians to whom I have asked for suggestions for this homily, the testimonies received being put together as such around the theme of gratitude, of what sustained us, the difficulties and about the continuity.

Gratitude. Thanksgiving, Gratitude to God. For the call that we have received.

For our families and friends who supported us in many ways.

For what we have lived made up of doing, of being, with our body, heart, spirit, with ourselves.

«Thanksgiving for the marvels realized in me and for me».

«I am lucky, I have experienced beautiful encounters and I still do, being privileged of having lived with the poor and the underprivileged, the sick, the aged and the handicapped».

«I am privileged to be able to be witness to people, to communities that stand up, to persons with whom and for whom I worked, very willing and generous to walk one step further even among challenges and difficulties», «witness to people who free themselves from their interior prison, who struggle for a wold where all have their place, to persons who did not see any issue in their lives and whose hearts open up to new paths».

We are privileged of having been able to live in other cultures, traditions, religions, to have been witnesses to beauties, greatness and from whom we have learned so much.

«Sustained by the solidarity that united us, priests and lay people, the leaders discovered and formed». «I am happy of having been able to work with the local young priests».

«The presence of the Christians, their faith and their dedication for the pastoral work was an encouragement and a good motivation to do as much».

«Privileged of having been welcomed by the countries, by the people we were going to and whom we have met, who allowed us to be on their turf, their sacred land».

Privileged of having been able to plunge into sectors and environments not or less touched by the proclamation of the Gospel, like in the arts, the radio, the manual work, the kindergartens and the schools, scouting, etc. In environments at the periphery, far from the Church or environments from which the Church is far away.

«What has sustained me, of course, is faith in Christ and the beauty of the message to be lived out and to be thought. And also the joy of discovering that God was already present in the life of the people, long before our arrival», « it is the faith in the Father who reminds me that I am his beloved Son, faith in Christ, my Good Shepherd, faith in Christ who rejoins me on the road like the disciples of Emmaus».

«What sustained me is the presence of the SME, present in the confreres, the SME present in the responsibility to answer to the necessary material needs everyday», «it is the confreres-co-sisters in the general services, all who collaborate and participate in the life of the society», «it is to live the communion with my brother priests and lay associates», it is to have been to work together with other confreres», «the faithful testimony and the persevering dedication of many confreres». (1)
«Spiritual life was an important element all along those years. The Word of «god and prayer, the breviary, were guides on the way of life. Those means nourished trust in God and faith in life everyday.». «A joyful and faithful prayer which helps us find what the Lord expects from us».

We have tried through our body, our heart, our spirit and through our whole attitude to be present in the life of the people, to be in solidarity, to be living witnesses to the Gospel, to be beings of internal light as mentioned in today's gospel, beings who reflect respect, compassion, empathy, love the gift of self, all attitudes that can become good news for those we meet.

«We were with the poor, accompanied them in the challenges which they had to face in the organization of their small communities…We could see them grow with our eyes!».

We have tried to sow, even though not knowing most of the time what would grow. Yet, we were able to gather some fruits and profited from the labour of our predecessors.

«I am really aware that the work accomplished is a drop of water in the ocean, but it was worth it if others could live better». «I have tried to flourish where I was planted».

«I try to be a presence of hope among the suffering in our world».

We have lived out our mission as, to repeat the words of Paul, beings holding a treasure in earthen vessels, beings with a splinter that makes us suffer and prevents us from arrogance.

Paul relates to us in the first reading that he lived all kinds of difficulties, we also have lived such difficulties and still do, difficulties coming from ourselves, from elsewhere, among others:

«A period of crisis where the action of the military threatened our freedom of action and forced us to always to come back to our motivations, to the foundation of our action».

«A period within the Christian social movement where the lay leaders wanted to instrumentalize the committed forces into proper political activities».

Very painful internal conflicts, in the SME, in the dioceses, in conflicts with governments.

Mis-understandings about being a little of a prophet, ahead of one's time.

We keep on going, sure that God loves us as we are, our being with its past, its riches, its sufferings, with our weaknesses, our shadows, our wounds, our limits, our fragilities.

We keep on going, searching for what the Lord expects from us, open to new possibilities, m new avenues that the Spirit shows us and still will going on doing.

A rich merchant owed a diamond of great value with a scratch on it. After consulting without success many craftsmen, someone recommends to him a simple craftsman who say that he is ready to do his best. This craftsman came back with, engraved on the diamond, a beautiful rose. He has used the scratch as the stem for the rose.

«We try to live the Mission in Communion with our confreres priests and lay associates, with the local Churches, with our brothers and sisters in humanity, the marching people of God».

We go on with hope, confident that the Lord can always make use of us for his Kingdom, sure that the Spirit is at work even though we do not really know from where He blows or in what direction He blows.

«Our mission is like a nice song that we love, that we sing the best way we can, some people may like it also, and moreover, some may ask about its author».

Thank you.