About us...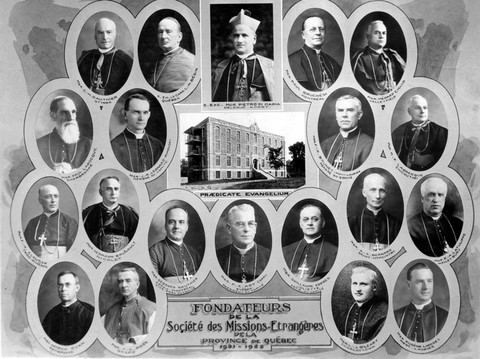 The Quebec Foreign Mission Society is an international missionary society comprised of priests (permanent members) and lay associates. It was founded in 1921 by the Roman Catholic Bishops of French Canada as their response to Jesus' call to preach the Gospel to all nations.

The membership of the Society at the outset was almost exclusively Canadian, but it has since become more and more international. The Society officially started welcoming international vocations in 1997.

The members and associates of the SMÉ have committed themselves to the service of the Gospel, announcing the Good News to all peoples of the world, so that they may all have the opportunity to experience life in abundance in Jesus Christ. The SME wants to be a witness of Christ's presence to everyone in every place He may send us, through our mission projects, and our way of living mission in community with and among diverse cultures.

The SME realizes and accomplishes its missionary goals:
- By welcoming the religious and cultural values of the people it accompanies in their daily life;
- By witnessing to its own Faith;
- By creating dynamic missionary communities within the mission countries where it is welcomed;
- By promoting social justice and the respect and preservation of human dignity.

The teams of missionaries of the SMÉ, composed of priests and lay persons, are present in Latin America (Brazil, Honduras and Peru), in Africa (Kenya), in Asia (Cambodia, Hong Kong-China, Japan and the Philippines), and in Canada, where the Society was founded.