DISCOVERING A NEW PATH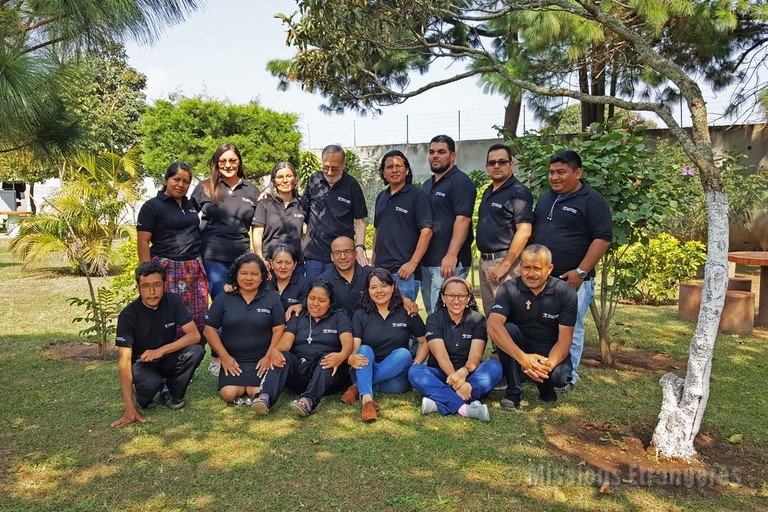 From January 27th to February 1st, 2020, a group of 20 people, all missionaries, gathered in Guatemala City at the House of the Franciscan Sisters of the Immaculate Conception. They came from four countries (Guatemala, El Salvador, Costa Rica and Honduras). We wanted to route together as a Central American region, the lines of action with which we will work in communion to undertake the Vocational Project "Descubre Tu Camino" that the Foreign Missions Society (SME) is promoting in our region.

The above is a hopeful fact, since a missionary gap is opened again in Central America for young people over 20 and adults who have the desire to live a concrete mission experience, outside their personal and territorial boundaries.

Taking into account what the Society proposes for the year of initial formation, we want to address themes and experiences to take into account for the missionary animation.

During the meeting, we had the opportunity to exchange experiences, contributions, work in international teams and by country, formation sessions and of course, moments of personal prayer and community reflection.

In the Gospel of John 1, 35-42, Jesus asks the disciples a question: What do they look for? And they answer with another question, "Master, where do you live?". To which Jesus answers "Come and see." That response of Jesus is the constant invitation he gives us, to all those who have made the decision to follow him, the searching we make towards Him, is a "permanent discovery" of his presence in life, our life, with all that it encloses. The missionary call has different paths and to each one of them, Jesus sends us, accompanies us and awaits us. Precisely for that reason, the "Descubre tu Camino" Project opens up, it represents the path that leads us to know "Where Jesus lives", who through our personal reality, invites us to stay with Him.

Analyzing our reality as a region, the reality of our local Churches, and driven by the same desire to undertake this new path, we share this formation planning work space as a Central American team, formed by Chapines, Guanacos, Catrachos and Ticos, with the accompaniment of Father André Dionne, we agree that this is a new experience that motivates us to undertake the mission path, to build together a new civilization of people committed to the Gospel, always seeking equality and justice among all, in anywhere in the world, regardless of races, creeds and ideologies. It is the Spirit that moves us and leads us to launch ourselves in search of that place where Jesus lives and manifests in the faces of children, young people, adults and old people with different cultures, but with the same love and desire to work and walk together towards the construction of the Kingdom of God.

(Article by Jaime Nuñez)